2020北京国际设计周设计之旅
《第三届当代国际水墨设计双年展》
征 集

水墨是自然而富有诗意的文化载体,蕴涵丰富的艺术精神。水墨与设计的交融,既是艺术与技术观念的多元融合,又是新思维表达与方法的拓展。当两者合二为一时,"水墨设计"就从多维视角演绎出新的艺术语言和美学表现方式,传统与现代、艺术与科技,共同彰显新时代的鲜活气息与审美意蕴。多元文化影响下的水墨设计,让设计的概念更有底蕴,让设计的表达更加生动,也让设计的传播更有活力。
北京国际设计周作为首都重要的年度国际性文化活动,由中华人民共和国文化和旅游部与北京市人民政府主办。在前两届当代国际水墨设计展成功举办的基础上,2020北京国际设计周设计之旅《第三届当代国际水墨设计双年展》将正式启动。借助北京作为世界设计之都的国际影响力,本届展览以水墨为主脉,继续打造全球视野中的水墨设计文化平台。同时,通过创作与交流,与世界共同展示当代水墨设计的新主张。
二、组织机构
支持机构:
北京国际设计周组委会办公室
《第三届当代国际水墨设计双年展》组委会
首都师范大学美术学院
北京设计学会
首都师范大学视觉设计与教育研究所
北京设计学会视觉设计专业委员会
国际设计资源联盟[IDRA]
搜狐、腾讯、网易、凤凰网、今日头条、视觉同盟、设计艺术、《艺术与设计》、《包装工程》、《设计》、《包装&设计》、《湖南包装》、凃志初_设计自媒体、椒盐与刘立伟设计等。

凡从事艺术、设计工作的个人、机构、专业院校师生,其创作作品均属征集的对象。
六、投稿要求
1.投稿时间:2020年6月2日—8月31日。
2.作品提交:作品需提交电子文件和参展报名表,设计者和机构每类限交3件(套)作品。
3.电子文件:(1)、作品尺寸90cmx60cm,RGB模式,JPG格式,300dpi。(2)、A4尺寸29.7cmx21cm,RGB模式,JPG格式,300dpi。凡有效果图或实物照片投稿者,可按90cmx60cm和29.7cmx21cm规格排版,以竖版为宜。
4.文件命名方式:征集类别+作品名称+姓名+国籍+邮箱,作品命名方式:作品名称+姓名+国籍+邮箱。
5.将投稿作品电子文件和参展报名表(附后)打包发至组委会邮箱:inkdesign2020@163.com。
七、评审方式
1.评审团由国内外专家组成,评委届时公布。
2.展览经过评审,评审结果在相关媒体上择期公布,未入选者不另行通知。
八、奖项设置
金奖3名、银奖6名、铜奖10名、优秀奖50名、入选作品若干名。
九、策展团队
李中扬、于欢、许力、张通、王佳、Christopher Scott(厄瓜多尔)、Helen Baranovska (乌克兰)

展览协作(按拼音字母排序)
陈育民、曹汝平、柴俊峰、关洪、桂宇晖、顾群业、顾鹏、霍楷、黄军、黄河、蒋云涛、蒋迎桂、李强、李振宇、李浩强、李僮、刘东峰、刘立伟、鲁普及、罗时宝、莫军华、彭军、彭麦福、阮红杰、饶乐、时澄、沙锋、史春生、史启新、石增泉、邵林、凃志初、王闳民、王志俊、吴炜晨、吴轶博、吴中昊、杨波、徐伟、徐玮、谢崇桥、夏江南、叶佑天、杨超、张爱民、张昊、张翼、张大鲁、张小娟、张玉廉、张培源、张金香、郑中、朱超
十、展览团队
首都师范大学视觉设计与教育研究所
视觉设计:徐伟
展览翻译:谢崇桥、魏嘉
十一、作品展示
1.线上展览:将在设计媒体和微信公众号等平台,对优秀作品进行展示。
2.线下展览:根据上级主管部门工作部署和疫情防控情况,适时举办,展览时间、地点待定。
十二、展览声明
1.本次展览不收取任何费用。
2.参展作品的传播、展览、刊登、出版等使用权归组委会所有,组委会在使用时对其作者予以署名。
3.参展作品须原创,不得有侵犯任何第三方著作权、其他任何知识产权或专利的情况。如发现不符合条件者,组委会有权在展览任何阶段取消其参展资格,收回证书,由参展者自行承担相应后果。
4.本规则解释权归主办单位。
十三、展览咨询
咨询电话:
18353138962 赵奇 15922890179 张腾
13121611660 马瑞 17812081676 廉鸿
所有获奖和入选作品将颁发2020北京国际设计周设计之旅《第三届当代国际水墨设计双年展》证书,参展作品拟结集出版或推荐专业杂志公开发表。同时,接受国内外巡回展,有意合作机构可以洽谈相关事宜。此外,前两届当代国际水墨设计展作品集《国际水墨设计》1、2将由化学工业出版社公开出版,敬请期待。
《第三届当代国际水墨设计双年展》组委会
2020年6月2日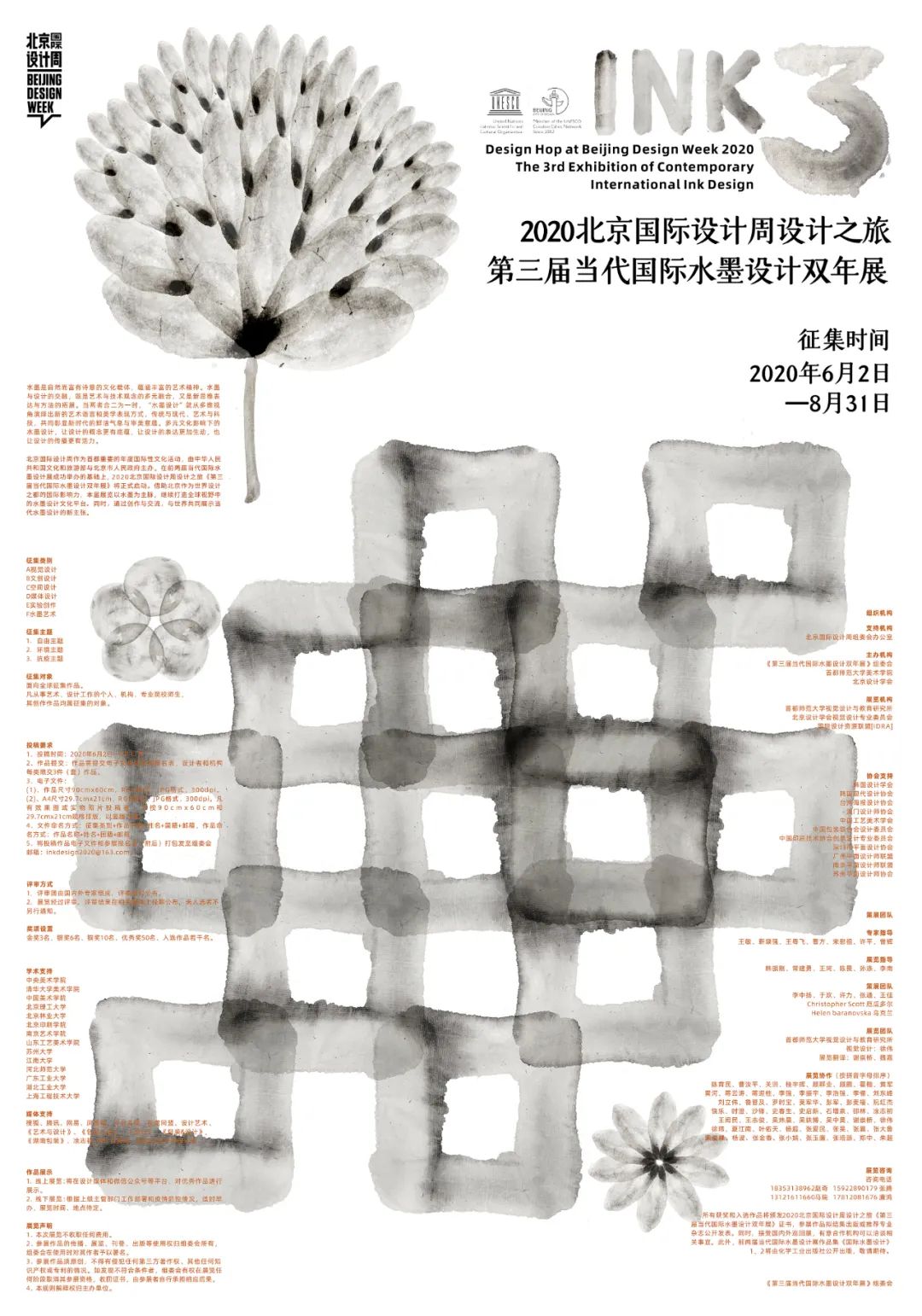 主题海报设计:徐伟
Design Hop at Beijing Design Week 2020
The 3rd Exhibition of Contemporary International Ink Design

Call for Entries
1. Purpose of the Exhibition
Ink is a natural and poetic carrier of culture, it contains a rich humanistic spirit. The combination of ink and design is a union of art and technology, as well as an expansion of thinking and an exploration of method and form. Through its multidimensional perspective, ink design represents a new artistic language and aesthetic expression. Tradition and modernity, art and technology, together show the fresh aesthetic implications of the new era. The multi-cultural influences that characterize Ink design's social background make its meaning more profound, its expression more vivid, its communication more dynamic.
The Beijing Design Week,hosted by the ministry of culture and tourism of the People's Republic of China and the people's government of Beijing municipality,is an important annual international cultural event in the capital. In view of the success of last two Exhibitions of Contemporary International Ink Design, The 3rd Contemporary International Ink Design Biennale will be officially launched. With the advantage of the capital's cultural platform, this exhibition continues to showcase ink as the main medium. Through creation and communication, we will show the world new ideas of contemporary ink design.
2. Organization

Support organization:
Office of Organizing Committee of Beijing Design Week
Organizer:

Organizing Committee of the 3rd Biennial Exhibition of Contemporary International Ink Design
The College of Fine Arts of Capital Normal University
Beijing Design Society
Exhibition institutions:
The Education and Visual Design Institute of Capital Normal University
Professional Committee on Visual Design, Beijing Design Society
International Design Resource Association [IDRA]
Supports:
Korean Design Society
Korea Modern Design Association
Taiwan Poster Design Association
Macao Designers Association
Chinese Arts and Crafts Institute
Design Committee of China Packaging Federation
Professional Committee on Creative Design of China Printing Technology Association
Shenzhen Graphic Design Association
Guangzhou Graphic Designers Association
Nanjing Graphic Designers Association
Suzhou Graphic Design Association
Academic support:
Central Academy of Fine Arts
Academy of fine arts, Tsinghua University
China Academy of Art
Beijing Institute of Technology
Beijing Forestry University
Beijing Institute of Graphic Communication
Nanjing University of the Arts
Shandong University of Art & Design
Soochow University
Jiangnan University
Hebei Normal University
Guangdong University of Technology
Hubei University of Technology
Shanghai University of Engineering Science
Media:
SOHU.COM QQ.COM 163.COM IFENG.COM TOUTIAO.COM VISIONUNION.COM < ART AND DESIGN > < PACKAGING ENGINEERING> < DESIGN > < PACKAG & DESIGN > < HUNAN PACKAGING > TUZHICHU DESIGN STUDIO LIULIWEI DESIGN STUDIO
3. Categories

A. Visual Design

B. Cultural Creative Design
C. Space Design
D. Media Design
E. Experimental Creation
F. Ink Art
4. Topic
1. Self-selected theme
2. Environment
3. Epidemic prevention
5. Participants
Designers, artists, teachers from all over the world, and students are welcome to participate.
6. Submission
A. Collection Time: June 2nd, 2020 – August 31th, 2020.
B. Work Submission: You need to submit an electronic version of your works and application form. You may not submit a physical work. Each participant may submit 3 individual or sets of works.
C. Technology Requirement:
1. 90cmx60cm, RGB, JPG, 300dpi.
2. A4 29.7cmx21cm, RGB, JPG, 300dpi.
If your work is a computer rendering or digital photograph of a physical work, the submitted electronic version should be set in 90×60 cm or 29.7×21 cm. Vertical layout is recommended.
D.FileName:Category+Name of works+Name of Individual/Institution+Nationality+ Email.
Work's Name: Name of work+Name of Individual/Institution+Nationality+Email.
E. Please fill out theexhibition application form(appendix)and sent to the organizing committee of the mailbox: inkdesign2020@163.com.
7. Evaluation Method
A. The jury member will consist of domestic and international experts.
B. We will announce the result in the relevant media at the appointed time, and not to notice the person who has not been selected.
8. Award Setting
3 golden awards, 6 silver awards, 10 bronze awards, 30 honorable mentions and a number of selected works.
9. The Curators
Professional Guidance:
Wang Min, Jin Daiqiang, Wang Yuefei, Cao Fang, Song Weizu, Xu Ping, Zeng Hui
Exhibition Guidance:
Han Zhengang, Chang Jianyong, Wang Ke, Chen Wei, Sun Di, Li Nan
General Curator team:
Li Zhongyang, Yu Huan, Xu Li, Zhang Tong, Wang Jia, Christopher Scott(The Republic of Ecuador), Helen Baranovska (Ukraine)
Co- Curator team:(Arrange by The initials of pinyin)
Chen Yumin, Cao Ruping,Chai Junfeng、Guan Hong, Gui Yuhui, Gu Qunye, Gu Peng, Huo Kai, Huang Jun, Huang He, Jiang Yuntao, Jiang Yinggui, Li Qiang, Li zhenyu, Li Haoqiang, Li Zhuang, Liu Dongfeng, Liu Liwei, Lu Puji, Mo Junhua, Peng Jun, Peng Maifu, Ruan Hongjie, Rao Le, Shi Cheng, Sha Feng, Shi Chunsheng, Shi Qixin, Shi Zengquan, Shao Lin, Tu Zhichu, Wang Hongmin, Wang Zhijun, Wu Weichen, Wu Yibo, Wu Zhonghao, Yang Bo、Xie Chongqiao, Xia Jiangnan、Xu Wei(1), Xu Wei(2), Ye Youtian, Yang Chao, Zhang Aimin, Zhang hao, Zhang Yi, Zhang Dalu, Zhang Xiaojuan, Zhang Yulian, Zhang Peiyuan, Zhang Jinxiang、Zheng Zhong, Zhu Chao
10. The Exhibition Team
Institute of visual design and education, Capital Normal University
Visual Design: Xu Wei
Exhibition Translation: Xie Chongqiao, Wei Jia
11. Exhibition Venue
1. Online Exhibition: excellent works will be displayed on the platform of design media and WeChat Public Platform.
2. Offline Exhibition: the exhibition time and place will be determined according to the work plan of the Department concerned and the situation of epidemic prevention and control.
12. Exhibition Statement
A. Participation to the exhibition is free of charge.
B. The right to disseminate, exhibit and publish the exhibited works belongs to the organizing committee. If the organizing committee uses any exhibited work, its author will be credited.
C. Works in the exhibition must be original and shall not infringe any third-party rights, copyright, or other intellectual property rights. The organizing committee has the right to revoke the right to exhibit to any exhibitor and at any exhibition stage if the works do not conform to the participation requirements. In these cases, any assigned award will be revoked, and the participant shall bear the corresponding consequences.
D. The right to interpret the rules of this activity belongs to the organizer.
13. Contacts
Zhao Qi: +86 18353138962
Zhang Teng:+86 15922890179
Ma Rui:+86 13121611660
Lian Hong:+86 17812081676
All the winning and selected works will be awarded the certificate of the 3rd Contemporary International Ink Design Biennale during the Design Hop at Beijing Design Week 2020, and the works will be compiled and published or recommended by professional magazines for publication. We also accept domestic and foreign tour exhibitions, and interested cooperation agencies can discuss relevant matters. In addition, the first two international ink design exhibition portfolio < International Ink Design > 1 and 2, will be published by the Chemical Industry Press Co., Ltd.
Organizing Committee of the 3rd Biennial Exhibition of Contemporary International Ink Design
June 2nd, 2020
主题海报设计:徐伟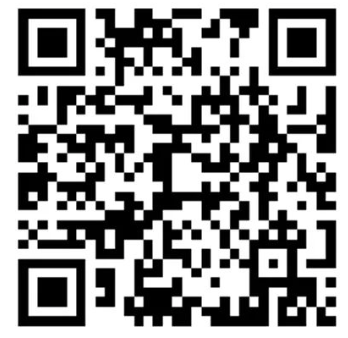 请扫码下载参赛报名表(word版)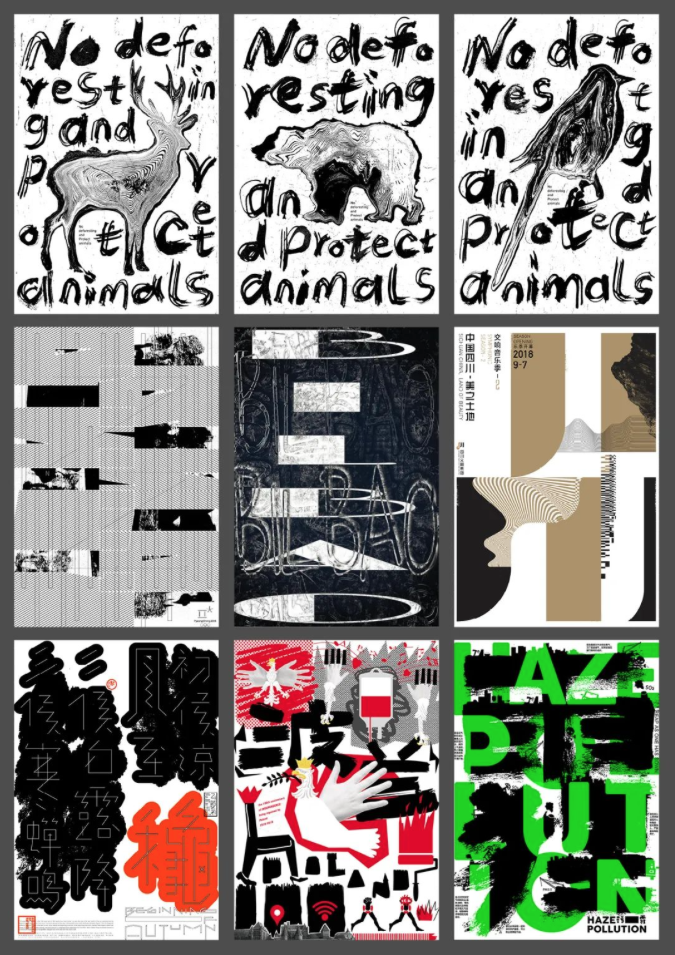 2018北京国际设计周《第二届当代国际水墨设计展》部分优秀作品